Government Updates
Welcome to the Town of Fenwick Island, Delaware.  We have been busy preparing for the summer season.  Below is a short list of projects completed in the off season with important deadlines added:
The Public Safety Building is open from May 1 until September 30.
Parking permits are available on May 15
The F.I. Beach Patrol is staffed for a Saturday, May 28 opening weekend at 10 am
The Town Hall lobby renovation project was completed
A new playground for older children was added at the F.I. Community Park
Beach mats will be rolled out on a few streets before Memorial Day weekend
Bike racks have been painted and were dropped off on beach ends
New shuffleboard courts were installed the week of May 9
The FY16 Street patching and paving project was completed
The Ad Hoc Election Committee voter info rack card was printed and available at Town Hall
Town staff are preparing for the 2016 Municipal Election scheduled for August 6, 2016 from 1 pm to 5 pm
A Notice of Solicitation of Candidates was posted at Town Hall
Town Hall is open from Monday to Friday from 8 am to 4:30 pm.
See you on the beach!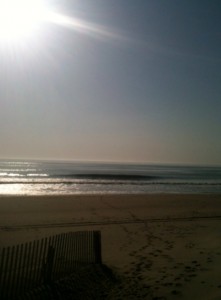 Town Manager