Beach Replenishment
Date Posted: Thursday, August 2nd, 2018
8/10/18 Beach Replenishment Update:  The beach replenishment project is now complete and all crossovers are open!
Here are aerial photos of the replenishment, courtesy of John Kleinstuber!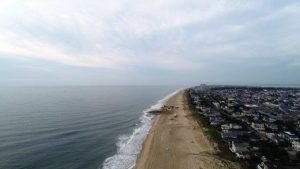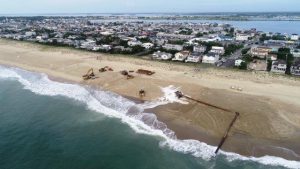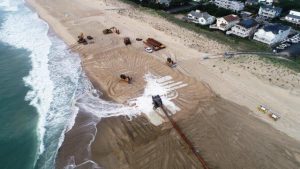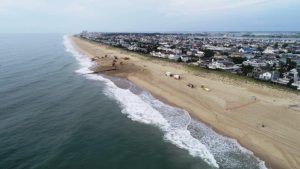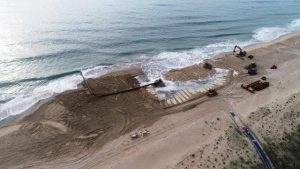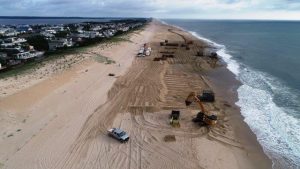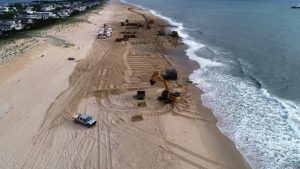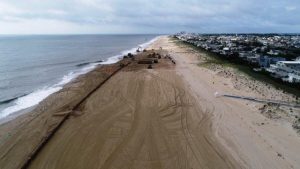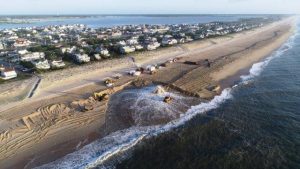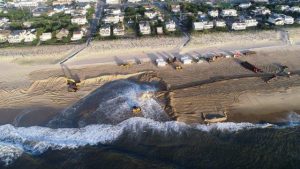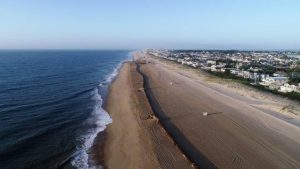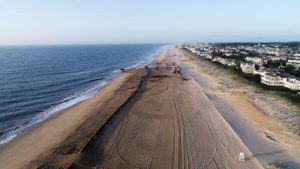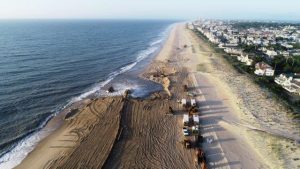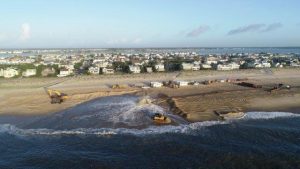 The replenishment began on July 27th and will take approximately 13 days to complete, weather permitting.
With the onset of beach replenishment, the F.I.B.P. wants everyone to know that the beach assistance service will continue as normal to all open beach areas. They will continue to pick up patrons on their designated street and transport to the closest open beach area/crossover. Beach patrons should still call the lifeguard cell phone (302-462-6942) to request assistance. Full lifeguard coverage will continue on all open beach areas and the Junior Lifeguard sessions will continue as well. Beach closures will be posted daily on Twitter, Facebook, and the Town website.
Additional information can be found here:  Beach Nourishment Facts
Project Description
The overall project purpose is to place approximately 659,000 cubic yards of beach fill in Bethany Beach, 500,000 cubic yards in South Bethany and 278,000 cubic yards in Fenwick Island.
The work also includes the construction or repair of pedestrian, vehicle, and ADA accessible dune crossovers; the partial demolition of an ADA accessible crossover, including piles, post and rail fence; planting dune grass; and install new sand fence and post and rail fence.
Dune Grass
Planting will be completed between November 15, 2018 and April 15, 2019.  There will be a fertilizer application in June/July 2019.
Pre-placement condition surveys will determine the exact location and quantity of beach fill material.
The contractor has been cautioned that unexploded ordinance has previously been uncovered within the project limits.  All beach fill will be screened and any suspected materials will be properly disposed of by on-site experts.
Work Hours
Work hours are 24 hours per day, seven days per week.  However, the Contractor shall be required to comply with local codes regarding noise at all times during the contract period.
Staging and Storage Areas
Material storage areas, staging areas will have security fencing.  Trailers, materials, or equipment should not be stored outside the fenced areas and should not be open to public view with the exception of those items which are in support of ongoing work on any given day.
Fenwick Island staging and storage areas – beach end of East Indian Street, East Farmington Street, and East Bayard Street.