Winter Weather 2/20/19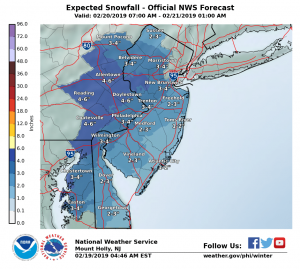 A winter storm watch is in effect in our area. 0.5-2″ of snow is expected beginning early Wednesday morning.
This will be another storm in which snow is transitioning to rain, and during that transition a period of freezing rain and sleet is likely. Slick spots are possible on some hard surfaces including roads, bridges and sidewalks.
Precipitation should end late Wednesday night or Thursday morning.