Operation SEAs the Day
09/08/2017 - 04:45 PM
Location:
Address: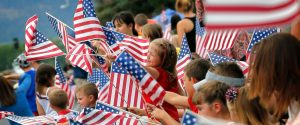 There will be a parade starting in Bethany Beach at 4:45 p.m. and will travel through Fenwick Island and then along RT54 towards Freeman Stage for dinner and a concert to honor wounded Warriors. This will be the 5th Annual Operation SEAs the Day.
We ask businesses and residents to participate and put flags out along the street as well as join us in waving flags honoring them as they come by in buses and motorcades.