A Message From The Mayor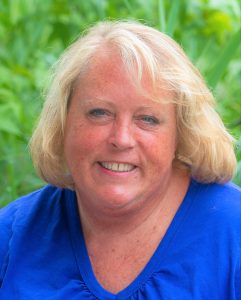 "On Fenwick Island, on a sand-dune stands my cottage by the sea. It is not a handsome mansion, but its' home sweet home to me…In the early morning hours as I stand there on the shore, I can see the glorious sunrise and hear the waves beat on the shore…."
–L.R. Outten, May 1940
Dr. Outten "squatted" on Fenwick's "Pittsburgh Beach" in the 1920's, rode out the Hurricane of 1932, served on the Pittsburgh Beach Association that convinced the State in 1941 to sell deeds to those with existing cottages and participated in having the town incorporated in 1953. Dr. Outten's "home sweet home" still exists today. We invite you to learn more about Fenwick's history, through our "Old Fenwick Series" published on our Facebook page, https://www.facebook.com/TownofFenwickIsland and to visit our renovated Town Hall which features the many faces of the sons and daughters of Fenwick. A special thank you to Winnie Lewis and other Fenwick Islanders who have shared their photos.
* * * * * * * * * * * * * * * * * * * * * * * * * * *
Planning Commission Survey: The Fenwick Island Planning Commission is drafting a ten-year update to the Comprehensive Plan. The Comprehensive Plan provides the framework for planning, design and developmental decision making. The Planning Commission really wants to hear from you and values your opinion. Please complete the survey and ask your friends, neighbors and guests to complete it as well. If we have your email, you received an invite to complete the survey already. Over the next week, a copy of the survey will be mailed, through USPS, with this newsletter. For friends and guests, the survey can be accessed electronically: https://fenwickisland.delaware.gov/2023/01/27/planning-commission-survey/.
Beach Re-nourishment: The Army Corp of Engineers announced that beach re-nourishment will begin in the March-April time period and will continue into the summer season. They will start in Rehoboth and work south so Fenwick will definitely be impacted after Memorial Day. As more definitive timelines are conveyed, we will update you.
Rt. 54 Bridge Replacement Project Being Announced: Representative Ron Gray and DelDOT held a public workshop about this project. The bridge will be replaced in two phases: October 2024-May 2025 and October 2025-May 2026. Two lanes will remain open at all times. Also, they will not be doing construction in the summer. The Residential Concerns Committee is hosting a forum on February 6th at 10:00 a.m. with DelDOT so that residents can receive information and ask questions regarding the bridge replacement being planned for Route 54.
Fenwick Flicks: The Beach Committee has plans in the works to return Fenwick Flicks on the Beach this summer. Stay tuned for showtimes and location!
Fenwick Turns 70 this year on July 1st: Please mark your calendar that we will be having an old time "Tent Camp Meeting" at Town Hall on July 1, 2023, to mark Fenwick's 70th birthday from 4-7 p.m. Expect a cook-out, music by a local steel drum player, police dog "subduing" Chief Devlin presentation, face painting, t-shirts and a walk-through Town Hall with historical exhibits.
Bonfire on the Beach to Support F.I. Beach Patrol: Pease mark your calendar for July 8, 2023, for the Annual Beach Patrol Bonfire. The Beach Committee has activities for the kids planned as well as a silent auction to benefit the F.I.B.P.
Pedestrian Safety: The committee has set its mission to focus on obtaining sidewalks, enhancing crosswalks and "cleaning up" traffic signage throughout town. The sidewalk project is the primary focus of the committee currently and they will continue to work with DelDOT to have DelDOT complete sidewalks on both sides of Coastal Highway.
Sidewalks Are Ready To Be Built on West Side of SR1 from Dagsboro to Indian Street Pending Signed Easements: After initially not receiving bids for the sidewalk project, a contractor is now hired and ready to start construction. The contractor will build on the blocks in which the owners allow them access and is requiring full blocks with at least a three-block commitment. We are engaged with the owners of the properties that can gain sidewalks to address concerns and the Town is also planning an in-person February meeting with the owners and the engineering group overseeing the project to answer any further questions that they may have. If we get the easements back in the next few weeks, sidewalks should be in before Memorial Day. The contractor stated that a block of sidewalk could be completed every week.
Bayside Flooding/Resiliency News: All the large backflow preventors have been installed. The town is now working on the smaller valves which will require easements from property owners to install. AECOM has advised the Resiliency Study the town commissioned which provides their engineering recommendations for combatting sea level rise is complete, but they have provided a draft to DNREC before providing to the town (we received a grant to undertake the engineering study through DNREC). We have asked AECOM to send us their recommendations so that we can simultaneously review.
Dredging Update: A local developer has expressed a renewed interest in accepting dredged materials onto their site. Council voted to move forward with formalizing the offer. If an agreement can be reached, this site is the most affordable and likely shortest timeline to achieve permitting with a goal of starting the project in the next dredging window of October 2023-March 2024. Seal Island, an alternative site, is still awaiting State of Delaware approval that was sought in May 2022. A third site, Seatowne, remains interested and Fenwick will pursue that option if we cannot finalize an agreement with the local developer.
Parking Update: After two public hearings, Charter & Ordinance re-review as well as six Ad-Hoc Parking committee reviews, the Town offered in December a modified first reading of the Off-Street parking ordinance that would apply to future new builds or substantial renovations and offered three compromises in the way of modifications in order to address some of the business property owner's concerns. These included eliminating the set-back requirement, modifying the delivery space requirement and instituting a shared parking proposal whereby a percentage of the required parking could be created at another commercial location. A public hearing on the modified amendment was held in January and the amendment will be reviewed again by Charter & Ordinance for report to Council in advance of the February vote. Much of the discussion regarding the parking ratio requirements centers on whether a 210-capacity restaurant with 20 employees should be required to have more than 29 parking spaces for its patrons/staff in any newly built restaurant. Any accepted change in the ratios will not apply to current businesses and is being considered to correct the problems that were created in 2013 when the parking ratio requirement for restaurants was reduced by over 60%. For context, please see the chart below which delineates the required parking that was required in Fenwick historically, what is proposed as well as what is currently required in other areas for a similar size restaurant that has capacity for 210 patrons and 20 employees:
Use or Use Category
Fenwick
Island
1973-1995
Fenwick
Island
1996-2012
Fenwick
Island
2013-2022
Fenwick
Island
Proposed
Sussex
County
Current
South
Bethany
Current
Selbyville
Current
Ocean View
Current
Restaurant or Eatery
1 per 100 square feet of total floor area with 10 spaces minimum
Greater of:
(a) 1 per 75 square feet of
total Floor Area, OR
(b) 1 per 3 seats for patrons
1 per 100 square feet of total Patron Area
1 per 50 square feet of total Patron Area, including outside service areas.
1 per 50 square feet assigned for patron use
Greater of:
(a) 1 per 75 square feet of Patron Area, OR
(b) 1 per 3 seats
Greater of:
(a) 1 for each 50 square feet assigned for patron use, OR
(b) 1 per 2 seats per patron use
1 per 50 square feet of floor area
PLUS
PLUS
PLUS
PLUS
PLUS
PLUS
PLUS
PLUS
1 space for each 2 employees on maximum shift
1 per 2 employees on shift with most employees
NO Employee Parking

Required

NO Employee Parking

Required

1 space per 2 employees on the largest shift.
1 space per 2 employees on shift with most employees
1 space per 2 employees on largest shift
NO Employee Parking

Required

Required Parking
59
80
29
58
68
80
115
98
Business Committee Focusing on Ways to Promote Fenwick Businesses: Plans are being discussed to promote the businesses in town by devoting a business section on the new town website being planned, adding Fenwick business material to the town's welcome package and the creation of a video to play prior to the Fenwick Flicks and at the 70th birthday celebration. Other ideas being discussed involve teaming with the Beach Committee to bring back a town league volleyball group in which businesses may sponsor a team and compete against one another.
Environmental Work: Please mark your calendar for the Annual Bay to Beach Cleanup on Earth Day, Saturday, April 22nd. The Environmental Committee is also planning a Monarch Butterfly Park at the north end of Bunting Avenue as well as keeping abreast on the Wind Turbine Farms being planned off our coast. The stranding of 9 whales has elevated concerns about the ecological impact of the Wind Farm project and other coastal communities are now also raising concerns about the turbines being within the viewshed of the beaches. As a member of ACT (Association of Coastal Towns), Fenwick took the lead in drafting a letter objecting to a new project of wind turbines which is being considered within twenty miles of our beach.
Residential Concerns Committee Update: The Village-to-Village survey was collected and the committee is working toward partnering with other local communities to help connect those who wish to participate in the service. The committee is looking for volunteers to assist in distributing welcome packets to new residents. Please contact Councilmember Janice Bortner at JBortner@fenwickisland.org if you are interested.
IT Updates: Our IT committee is moving forward with plans to update our town's website (not updated since 2012), assessing our town's document management system and identifying methods of communicating more efficiently with our residents, businesses and visitors. They have already assisted the Planning Commission in publishing their survey and more great things are coming!
Please feel free to contact any member of Council should you have any issues you wish to address and please do not forget to complete the Planning Commission survey.
In the meantime, stay well and stay safe.
Regards,
Natalie Magdeburger
President of Fenwick Island Town Council/Mayor
Tags: Contact Information, Mayor, Phone Number, Town of Fenwick Island