A Message From The Mayor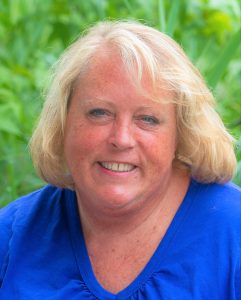 MESSAGE FROM THE MAYOR NOVEMBER 2023
"The ocean has always been a salve to my soul…the best thing for a cut or abrasion was to go swimming in saltwater. Later down the road of life I discovered that saltwater was also good for the mental abrasions one inevitably acquires on land."
–Jimmy Buffett
**************************
We need your help to continue to keep you timely informed of Fenwick activities.
If you are getting our email updates, please make sure to "whitelist" our address as some of the providers like to mark the updates as spam and are sending our materials to your spam folder.
If you do not have an email address, please contact Town Hall and let us know to mail you the updates. Starting in January 2024, we are going to mail to those who have affirmatively asked for the updates to be mailed via USPS so that we can cut down on mailing costs.
Last, if you are not getting email updates and would like them, please contact Town Hall and provide us with your email address.
***************************
DREDGING UPDATE: The third and final public notification period related to our dredging permit applications closed on October 31. We expect to hear final responses regarding the permit applications by December 31. If the regulatory agencies approve the permits by year-end, we will begin an open bidding process in January with the goal of selecting a dredging contractor in February. This should allow dredging to begin in March and be completed before the end of May. There are still major steps left to hit this timeline, including several outside of our control, but we remain focused on having the project completed in 2024.
SIDEWALK UPDATE: As promised, DelDOT funded the design portion of the Fenwick Island Sidewalk Improvement project in the FY24-25 budget cycle. Mayor Magdeburger, Treasurer Rymer and Pedestrian Chair Ed Bishop attended a meeting with DelDOT in September to discuss the project. DelDOT will design a continuous ADA compliant sidewalk on both the east and west side of the highway from Lewes Street to the State line. This will include a portion of the unincorporated part of Fenwick and will require collaboration with Sussex County.
Money earmarked for the construction of the future sidewalks is still budgeted for the 2029/2030 budget cycle; however, Fenwick is asking DelDOT to move Fenwick's sidewalk project to an earlier budget cycle. If funding can be fast forwarded, DelDOT estimated that construction could begin as early as the fall of 2026.
ROUTE 54 BRIDGE REPLACEMENT PROJECT UPDATES: DelDOT announced that final plans regarding the design of the bridge will be announced in January 2024. Details: https://deldot.gov/projects/index.shtml?dc=details&projectNumber=T202007303.
POLICE DEPARTMENT UPDATES: Chief Morrissey has certainly hit the ground running! Police vehicles now all have Mobile Video Recording (MVR) devices in place and each officer has been assigned their own body camera. MVR and body camera equipment is a safety need for our officers, documenting through video what occurs during a stop as well as an evidentiary tool to help prosecute crimes.
Uniforms have been issued that include winter coats, raincoats and boots. A clearing station (to clear weapons) has been obtained to ensure that weapons are safely cleared of ammunition. New Tasers, that were out of date, have been ordered using primarily grant funding. Pepper spray, which had expired, is being replaced with new pepper spray.
A separate grant has been requested to purchase a safe to secure both departmental and confiscated weapons. Chief Morrissey is also requesting grant funding to convert departmental shotguns to less than lethal force options.
Given our presence at the ocean with the potential for water rescues, grant funding has also been requested to purchase a portable megaphone and binoculars. Float devices are also being requested and will be placed in each police vehicle.
Chief Morrissey also reviewed the Police Procedures' Manual and determined that our department will move forward with Lexipol, an online procedure manual utilized by many surrounding jurisdictions, which updates automatically with any new court decision and is vetted by police and legal personnel throughout the State.
In keeping with Chief Morrissey's vision of community policing, a grant has been filed requesting monies to begin a bike patrol next summer to supplement our highway presence. The grant will provide for equipment for three bicycles and equipment as well as overtime to run the program.
Highway patrols have focused on being seen in the medians and in parking lots bordering the highway around town to proactively reduce speed throughout the town and the police vehicles have all been marked with the new department motto of "Safe and Strong Together."
CPL. STEPHEN MAJEWSKI HONORED BY MOTHERS AGAINST DRUNK DRIVERS: Cpl. Stephen Majewski was honored by MADD in a ceremony held in Dewey Beach.
Cpl. Majewski was able to stop and arrest an intoxicated driver who had fled from Ocean City in a high-speed chase and was in possession of a loaded handgun.
Cpl. Majewski has earned the MADD award several times and holds a lifetime ribbon that he wears on his uniform.
TOWN COUNCIL PASSES FIRST READING OF ORDINANCE THAT PROHIBITS MARIJUANA SALES: Town Council unanimously passed a first reading of an ordinance that will prohibit retail marijuana establishments in town.
TOWN COUNCIL APPROVES PURCHASE OF FENCE FOR THE MONARCH POLLINATOR GARDEN: Town Council approved the purchase of a black aluminum fence for the Monarch Pollinator Garden planned at the north end of Bunting Avenue.
UPDATES AT TOWN HALL: Town Hall will receive additional updates including painting and new flooring in the administrative office side of the building, a new ramp and steps in the front, painting on the exterior of the building, new Town Hall signs and sealing of the parking lot.
Please stop by and see the updates!
TREASURER'S REPORT: We are officially into fiscal 2024. Typically, the town generates cash the first few months since property tax and other annual billings occur in August. Overall cash-on-hand has increased by more than $800,000 to a record level of $5.5 million as of September 30. For the first two months of the year, operating revenues and expenses were in line with expectations. The town also had very strong real estate transfer tax revenues ($230,000) for those two months and revenues have now exceeded the annual budget ($225,000) in just the first sixty days. It has been a strong start to the new fiscal year.
INFRASTRUCTURE UPDATE: The Infrastructure Committee hosted a symposium on resiliency and flooding concerns, soliciting community feedback on what residents would like the Town to undertake.
New valves for smaller pipes have been ordered and placed and a replacement valve for Schulz Street has been approved for purchase.
The Infrastructure Committee also invited DNREC to their meeting to answer questions regarding what type of mitigation measures will be permitted for areas in which mitigation measures may involve bulkheading around existing rip rap.
In addition, the committee has had members measuring bulkhead heights throughout town to secure a baseline of what exists.
Dagsboro and Schulz streets are scheduled for repaving and restriping of parking spaces are also being planned, with an emphasis on finding yellow paint that will not fade as quickly.
RESIDENTS CONCERNS COMMITTEE: The Residents Concerns Committee is discussing two initiatives, Dark Skies to mitigate light pollution and creating green infrastructure to mitigate flooding. These two topics are supported by the Comprehensive Plan and two subcommittees have been created that will develop short and long-term goals to present to Town Council regarding these initiatives. Please contact Town Hall if you would like copies of the presentations or contact Council Member Janice Bortner jbortner@fenwickisland.org for more information or to learn how you can get involved.
PEDESTRIAN SAFETY COMMITTEE UPDATE: The Pedestrian Safety Committee is working on a median project as well as reducing signage in Town.
PLANNING COMMISSION: The Planning Commission held a workshop with Committee Chairs and distributed goals for each committee to work toward in order to complete the 10-year plan for the Town. The Planning Commission is also working on responding to the State's recommendations to the Comprehensive Plan.
UPCOMING COMMUNITY EVENTS: The annual Town tree lighting is scheduled for December 8th after the Town Council meeting and the Fenwick Freeze is scheduled for January 1st at Bayard Street. Registration for the Fenwick Freeze will begin at 9:00 a.m. and all registrants will receive a commemorative long sleeve T-shirt. The New Year dip into the Atlantic will occur at 10:30 a.m.
PAT SCHUCHMAN ANNOUNCES HER RETIREMENT: Town Manager Pat Schuchman announced that she will be retiring in April 2024, after 27 years of service to the Town. Pat started as a clerk and served as the Building Official before taking the helm as Town Manager in October 2021.
In the two years she has served as Town Manager, Pat has managed the day-to-day operations of the Town and overseen the construction of the long-awaited sidewalk project, Town Hall updates and supported the projects of the Town Council. In addition, she has trained the staff so that Fenwick will remain the family-friendly community we are. Pat has been a tremendous advocate for Fenwick during her 27 years of service and she will be sorely missed.
A search for a new Town Manager has begun. An advertisement and application are available on the Town's website.
In addition, the Town hired a new assistant who will be starting in December to replace Raelene who resigned in October. We wish Raelene and baby Ella the best of luck in their new endeavors.
Erin Ellinger is working full-time in Town Hall and a new police clerk, Caroline Jowder, started as the Police Clerk in October.
As fall takes us into the holiday season, we hope that you join us for the Tree Lighting and Fenwick Freeze.
Please also feel free to reach out to any Town Council member if you have any questions or concerns.
Regards,
Natalie Magdeburger
Mayor/President of Fenwick Island Town Council
Tags: Contact Information, Mayor, Phone Number, Town of Fenwick Island