Waste Collection Services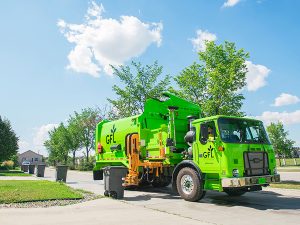 2022 Solid Waste-Recycling-Yard Waste Calendar
GFL collects solid waste, recycling items, yard waste and bulk trash items (May and September). Please do not put bulk trash or yard waste out any sooner than 3 days prior to collection date.
Please note the changes to the schedule coming after June 1, 2022. Trash pickup will be Monday & Friday. Recycling pickup will move to Thursday.
Residential property owners are assessed a fee on the annual property tax bill for the coordination and implementation of all waste collection services. The fee for FY 2021-2022 is $269, or $22 per month, for all waste collection services.
If you missed a collection, please call Public Works at 302-539-3011 and we will help resolve the problem. GFL will collect a maximum of 6 bags of solid waste on regular trash pick-up days.
Bulk trash is collected twice per year in May and September. Yard waste is collected April through December (do not mix yard waste with bulk trash).
NOTE: Bulk trash has exclusions – yard waste and hazardous materials (i.e., paints, batteries, gas, oil, etc.).