Coronavirus Information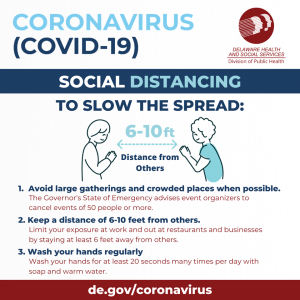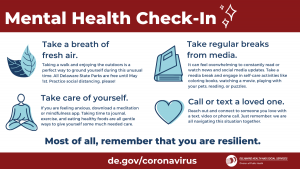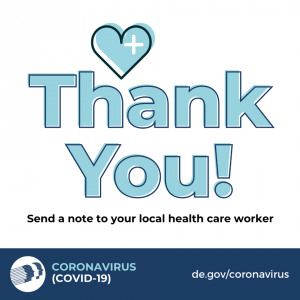 We are closely monitoring the coronavirus outbreak in the United States. In light of growing concerns, Governor Carney issued a State of Emergency in Delaware.
Effective immediately and until further notice, access to Town Hall will be restricted to Town employees only. We encourage that all paperwork, including building plans and applications, be emailed or mailed in instead of dropped off to Town Hall. The Town also encourages the use of the online payments option on the Town's website for making payments.
Essential in-person meetings with Town staff may be arranged by appointment. Please call or email the person you need to meet with to arrange an appointment time.
Town Hall currently remains open and essential services, including Police and Public Works, remain fully staffed and operational. Administrative Town staff will be working alternating split shifts, with two employees working at one time while the other two employees will be working at home.
Town employees are instructed to stay home if they are sick. We are encouraging Town employees and residents to practice sensible social distancing and avoid contact with others as much as possible.
Please continue to frequently check the Town's website for additional updates. Any emergency instructions issued will also be broadcasted through Nixle (for more information, please visit: https://fenwickisland.delaware.gov/real-time-public-safety-notifications/).
The safety of our residents, visitors, businesses and all Town employees is our top priority.
Health care professionals and officials advise that more changes will occur, and more measures will be needed in the days, weeks, and months ahead. We will continue to look to the Delaware Division of Public Health for additional guidance; provide regular updates as we get them, and announce additional measures as the situation warrants.
For questions about COVID-19 or your exposure risk, please call the Division of Public Health's Coronavirus Call Center at 1-866-408-1899 or TTY at 1-800-232-5460 from 8:30 a.m. to 4:30 p.m. Monday through Friday or email DPHCall@delaware.gov. For the latest on Delaware's response, go to de.gov/coronavirus.
Additional information: